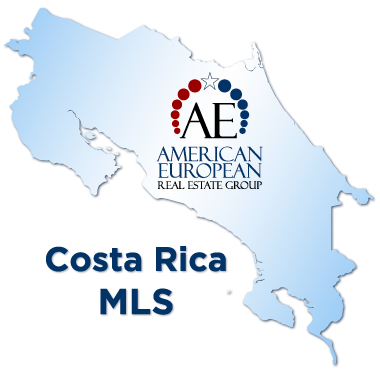 As a group decision, we decided to make a mission statement. Real estate is all about buyers and sellers of property. But it doesn't stop there, at least not in our book.
The American-European Real Estate Group is a network of full-time real estate professionals. We cover Costa Rica from coast to coast. In other words, we sell and rent Costa Rica real estate.
Each agency of the network specializes in a specific geographic area. We all deliver the highest standards of customer service, knowledge, professionalism, ethics, honesty, and integrity to each and every client.
Our Mission Statement
Our #1 goal is our client's satisfaction. We achieve this goal by understanding and satisfying our client's needs and desires and through respecting their individuality and uniqueness.
Our #2 goal is to keep an up to date, online Costa Rica MLS (Multiple Listing System) accessible to everyone and make a real estate search easy for you, all in one place.
Our #3 goal is to keep our MLS without duplicating the properties listed, as opposed to any other Costa Rica Multiple Listing Service.
The Best Online Real Estate Guide in Town
Being the largest and oldest Costa Rica MLS online, this converts our website in the best real estate guide imaginable. For just that reason, our mission statement is important.
During the boom, everyone used printed magazines but nowadays, blogs give all the content you need to learn about the real estate process. Those real estate blogs also give you the advantages and disadvantages of real estate and all the hints and tips you get for FREE.
You can easily follow our weekly blogs by subscribing to our Newsletter "The Easy Times".
The #1 mission statement is our clients' satisfaction. Therefore, our real estate guide is full of properties. We offer weekly, articles about buying Costa Rica property, selling real estate in Costa Rica, about moving to Costa Rica, and living in Costa Rica. Besides many other topics that will interest you if you plan to move or retire in Costa Rica.
Vision
The American-European Real Estate Group's vision is to constantly change, improve and innovate our services; following our unwavering commitment to excellence and to remain the best real estate brokerage network in Costa Rica.
More About AE Real Estate Group Costa Rica
American-European Real Estate Group is a group of independent brokers, founded in 1999, working together to better serve you when you purchase or rent a Costa Rica home or any other property in Costa Rica. Our agents have residential lots, farms, and commercial property listed, from coast to coast.
The objective of the group is to form a network of reputable, trustworthy brokers throughout Costa Rica. This is planned in order to bring buyers and sellers together in a way that will bring satisfaction to all parties. It is important to emphasize that this network is made up of both official members of the group and cooperating brokers that are reputable in each area that the group members cover. Thus make your real estate search throughout Costa Rica easy for you.
What do we cover
Check the map on the left side of our website, that shows where all our affiliated real estate agents are located.
This is also pragmatic in a business sense, you won't find an AE broker ripping you off for a quick buck. Because we know that in the long term every satisfied customer leads to more customers and a growing business. You will also find that AE brokers are key members of the expatriate community in the area that they specialize in. Our brokers are involved in the community in a variety of ways, including with groups that are working to improve local conditions.
This could be supporting a youth soccer team or a local school. It could also mean helping in a campaign to improve local roads. Or it could even mean being involved in protecting green areas or wildlife refuges from unscrupulous developers. Because of our knowledge of the area, you will have a much easier real estate search in just one place. Our website tells you all you need to know about each area.
Social media
To stay up to date with our articles and promotions, you can subscribe to our weekly newsletter "The Easy Times" at any time. You can of course also connect with us through our social media on
This community involvement stems from the same pragmatic reasoning. If the community is a better place, more people will want to live there. And in the long term, it will be more profitable for the broker.
Our brokers are community leaders, who of course want to see growth in the community. Since that leads to appreciation and a more active real estate market.
However, we are not interested in growth at any price. We are not looking to promote new projects that don't seem to have solid principles. And we will definitely not support those that will impact the local environment in a negative way.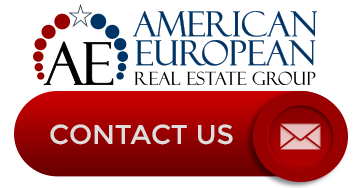 For any questions about our mission statement, feel free to contact us.