Search for real estate Caribbean beach real estate for sale by using our Quick Search. We invite you to start your Caribbean beach property search for the best beach homes for sale. Search also condos and luxury condos, building lots, land, and commercial property for sale.
Searching for the local vibe of a hot and ultra-relaxed lifestyle on Caribbean beach property?
Welcome to the Southern Caribbean Coast of Costa Rica where we sell Costa Rica Caribbean beach real estate. This

area is also known as Caribe Sur. This is where the local vibe is hot, lifestyle ultra-relaxed, and the surrounding vegetation and beaches simply paradisaical!
The Southern Caribbean is made up of a small group of communities shared by Afro-Caribbean settlers, Ticos, several tribes of local Indigenous Indians. Also, there is an international blend of expats from over 50 different countries. The main tourist towns of Cahuita and Puerto Viejo are located approximately 1 hour south of the port city of Limon. Or 4 hours from the international airport in San Jose. We assist you professionally in finding the perfect Caribbean Beach real estate.
If you don't know where Puerto Viejo is located, use Google Maps for an exact location.
Our affiliate real estate agent in the Southern Caribbean offers the finest selection of Costa Rica Caribbean beach real estate including homes, lots, beach land, and farms. Furthermore, she has an inventory of hotels, eco-resorts, bars, and restaurants. She covers the Caribbean from Cahuita to Hone Creek, Bribri, Puerto Viejo, Cocles, Playa Chiquita, Punta Uva, Manzanillo, and the surrounding areas.
Location
The South Caribbean Coast is located in the Limón province, just 90 miles east of Costa Rica's capital of San José. It is only approximately 40 miles south of the city of Limon, near the border of Panama.
The Caribesur is only a 3.5-hour drive from the San Jose airport or a 4-hour bus ride. Therefore, tourism is always busy, and investing in commercial property and Costa Rica Caribbean Beach real estate is a good idea.
Check out the hotels for sale in the Costa Rican Caribbean.
Where to find Caribbean beach real estate
View Caribbean Coast real estate in a larger map
About the Southern Caribbean
CARIBE SUR and the Atlantic zone region, filled with pristine untouched nature, is home to several of the countries' most notable national parks, including Braulio Carrillo, Cahuita, Chirripó, and Tortuguero. In addition, several biological reserves also share this fertile coastal habitat; Hitoy-Cerere, which is located at the head of the Valle de la Estrella, and the Gandoca Manzanillo Reserve, which extends south to the Panamanian border.
Home to more than 500 bird species, representing more than 58 distinct families, this particular area is comprised of virgin natural habitat. This guarantees a healthy bird population. While walking through certain portions of this region, the bird enthusiast is often treated to birds representing an entire range of niches and habitats.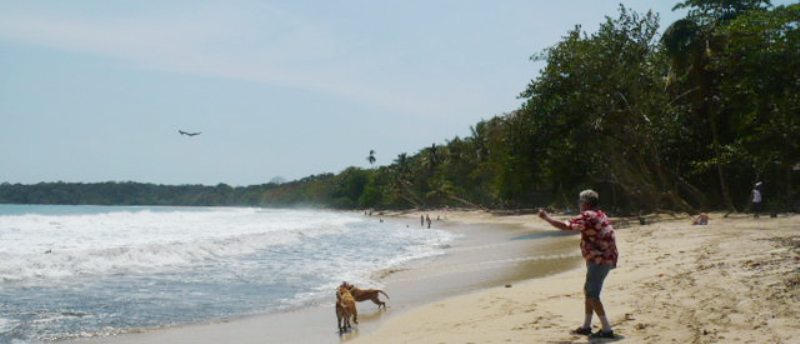 If you like the Caribbean beaches, I invite you to come and purchase Costa Rica Caribbean Beach real estate like a Caribbean beach home or home lots near the beach. And, we also offer a small inventory of Caribbean beach farms and ranches for sale.
AE Affiliate Member of South Caribbean real estate
José Tercero is our affiliate partner in the Caribbean, contact José to see her South Caribbean properties.
We cover the following areas
Forest and beaches
This is a coast where the evergreen mountains of the deep forest line the long stretches of quiet, pristine sandy beaches. Year-round, these long stretches of white or black sand beaches are ideal for leisure activities. In addition, the area offers horseback riding, sunbathing, hiking, or snorkeling among the colorful coral reefs.
Home to an infinite variety of underwater sea life, Tucuxi dolphins have been swimming along these shores for as long as locals can remember. While there were no records of this species in this area, it has just recently been acknowledged to have immigrated from South America. Furthermore, four species of sea turtles are yearly visitors to the Gandoca Manzanillo Refuge, nesting between the months of March and July on the Gandoca beach within its reserve.
We screen all Costa Rica Caribbean Beach real estate and Caribbean properties on this website through diligent legal analysis. Hence, we assure you, the client, of a safe and efficient buying process. Simply put, we don't take risks with one of the most important investments of your lifetime. And, neither should you!
Beaches
Playa Chiquita, located just three miles south of Puerto Viejo, is among the best beaches for snorkeling, with a small reef on its north side. With a larger reef and long beach, Punta Uva is a pleasant alternative also providing terrific swimming possibilities. Finally, Manzanillo, the last town south of Puerto Viejo, has the biggest reef and is also better equipped for those interested in snorkeling.
From this area, you can rent professional equipment and venture on your own. Or you can find a personal guide to bring you to specific locations. Also, perhaps, take part in the special "Dolphins Watch Tour" which is a real treat!!! Hiking to Monkey Point is another attraction, where you will find another good spot for snorkeling.
Salsa Brava and Punta Cocles beaches are the main attraction for international surfers. Most often between the months of September and December. And then again during the months of April, June, and July. The Salsa Brava swell is world-famous for its reef, side shore power wave. High-core professional surfers prefer the Salsa Brava.
Reef breaks
There are other beaches that are ideal for surfing. Like Cahuita's Black Beach, in addition to several points along the 10-kilometer coastline all the way to Manzanillo. Punta Uva and also Playa Chiquita have rideable but dangerous reef breaks. Although at times some of these waves are ideal for beginners. Several of these beaches host numerous International surf competitions held throughout the year.
Indigenous Cultures
The Indian reserve in Bribri or the Kekoldi Indian Reservation is the home of highly organized indigenous groups. We have the Bribri, Kekoldi, and the Cabecar Indians. Therefore, when you visit places like the Parque de la Amistad in Alta Talamanca and you will encounter a hidden ancient world of strong spirits that fight hard to hold on to traditions and costumes practiced by their ancestors over 1000 years ago. Because many generations were able to survive in the deep, dense Caribbean jungle.
Several tribes possess countless medicinal secrets. Also, cancer patients from all over the world visit their Shamans, or bush doctors, in their search for the cure.
The climate in the Caribbean
The local temperature is a stable 28º Celcius year-round, with a very low ocean tide of approximately 25 cm (one foot). This is what attracts most buyers of Costa Rica Caribbean beach real estate. Locals often call the climate a " micro-climate". This implies that the variable factors affecting this region are independent of the rest of the neighboring areas.
This region shares very little in common with the rest of the country's weather cycles and prognostication. We are usually blessed during the rainy season with several weeks of dry, hot sunny days. Also, Residents can experience weeks of unstoppable tropical rains during the summer season. The best, driest and most stable months of the year are September/October and February through April.
True Caribbean Culture
What is the true Caribbean culture all about?
The beat of the Afro-Caribbean drums to the rhythms of reggae and Calypso
Forcing heads and hips to move from side to side
The flavors of spicy dishes seasoned with the distinct aroma of coconut milk. The perfect product from the swaying palms lining the long white sand beaches of the Caribbean Coast.
These distinctive and colorful characters are trademarks of the predominant culture of this region.
This is what most obviously sets it apart. Also, it is the charming, laid-back feeling to the east coast of Costa Rica.
Our Affiliate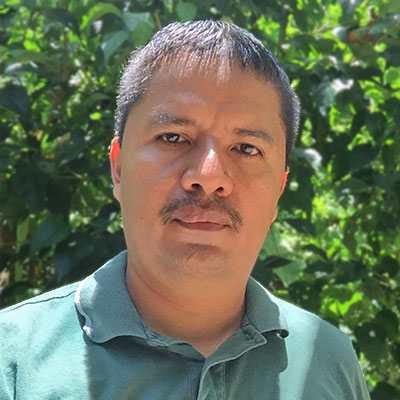 José Tercero, our affiliate has established himself as the leader in the South Caribbean beach property sales and vacation rental business. With a reputation for helping every client with a personal touch before, during, and after every transaction. As a result, José Tercero is the local expert on Costa Rica Caribbean Beach real estate and living the Caribbean lifestyle in Costa Rica.
Therefore, José also offers those who are looking for property in the Caribbean a beautiful Caribbean home or a vacation rental.
Contact us NOW to view any of the properties shown below.