Search for real estate Jaco Beach real estate for sale on our #1 MLS by using our Quick Search. We invite you to start your Jaco Beach property search on our MLS so you can find the best Jaco Beach homes and luxury homes for sale. Search also condos and luxury condos, building lots, land, and commercial property for sale.
If you don't know where Jacó Beach is located, use Google Maps for an exact location.
The Central Pacific Coast is a spot where Costa Ricans have vacationed for many years. As a result, the area has more hotels, restaurants, and shops than you'll find in Guanacaste. This region encompasses a diversity of areas including the white sand beaches of Punta Leona, the tropical rainforest park of Carara, the best surfing beaches including Jaco and Hermosa, and the unique Los Sueños Golf Course Resort & Marina in Playa Herradura.


Also, one of the biggest advantages to Jaco beach real estate is the location, meaning the proximity to everything; we're just 2 hours away from the capital San Jose where you'll find top-rated hospitals and American-style shopping malls and 1hr 30 minutes from the international airport San Juan Santamaria.
Most of the major world airlines fly directly into this airport so visiting the Central Pacific has never been easier! As an added incentive to future buyers, this journey from the airport will eventually be cut down to 1 hour with the arrival of a new highway in July 2010. It will bypass the mountain road which is the shortest route now.
Travel time to Jaco Beach
The shorter travel time is already reflected in rising property prices although, with the help of a real estate professional, there are still lots of bargains a smart buyer can find. In general, affordable Jaco beach real estate is easier to find along the Central Pacific coasts than it is in Guanacaste.
Because of its proximity, it's common for travelers to rent a car at the airport and drive to the beach themselves (especially if they've got surfboards in tow). Budget travelers can catch a local bus in the capital. There are also several first-class buses that make the trip and a regular supply of public air-conditioned taxis.
Another big advantage to the area is the availability of fee simple titled beachfront land. 95% of Costa's Rica beachfront land is under concession law. So if you're seeking a safe investment on the beach, this is one of the rare areas that you can find it.
AE Affiliate members in Jaco Beach
Both agents serve the following beach towns on the Central Pacific coast:
Faro Escondido
Nativa resort
Where to find Jaco Beach real estate
The map below shows you the exact location of Jaco Beach real estate.
View Jaco Beach – Central Pacific area in a larger map
Brooke's Jaco beach real estate office is located in the beach town of Jaco, Province of Puntarenas on the Central Pacific Coast of Costa Rica where the lush rain forest meets the ocean. David is located down in Esterillos.
We, as affiliate members of the American European Real Estate Group for the Jaco beach area, are very proud to promote the areas extending from the white sand exclusive beach community of Punta Leona all the way down the coast to the tranquil beach village of Playa Bejuco on the Central Pacific Coast of Costa Rica
Blue Flag
This pride comes not just from firmly believing in what this market has to offer to a diverse group of buyers but also from the fact that many of these communities and beaches including Punta Leona, Jaco Beach, Hermosa Beach, and Playa Bejuco are currently recipients of the blue flag awards.  By being issued these awards, our communities have reaffirmed their commitment to enhancing the quality of life in this region of the country.
The waves
The most popular town in the area is Jaco, once an archetypal sleepy beach town whose small economy was driven by fishing. But it wasn't long before Jaco Beach's excellent waves began to draw foreign surfers in exponential numbers.
Along with the surfers came the need for nightlife. Now, Jaco is one of Costa Rica's most happening party towns, and a top destination for wave-worshipers and land-lubbers alike.
Downtown Jaco
Many of them also lie out on the gorgeous beach or take advantage of the superb opportunities for surfing, sea kayaking, and fishing. Residents and visitors often stroll down Avenida Pastor Díaz, the main street in this extremely tourist friendly location. Also, the signs on the buildings say a lot about the atmosphere of the town "Mexican Joe's" Internet Call Center, the Colonial restaurant, W.O.W. surf shop, Pancho Villa restaurant, El Barco ice cream shop and Alamo car rentals. Internet cafes are also plentiful, as are banks, pharmacies, tour operators, and restaurants serving international cuisine. If you're new to the surf scene, book a few lessons at one of the many surf schools. You'll be riding waves in no time.
Hermosa Beach and Herradura beach
The Central Pacific coast also encompasses such towns as Hermosa Beach about six miles south of Jaco. Playa Hermosa was home to the Billabong World Surfing Games in July 2009. This beach was chosen due to its consistently high level of surfing waves.  This event brought more than 15,000 people not only from Costa Rica but from around the world to the shores of the Central Pacific and boosted tourism immensely.
If you prefer to be outside of a major town, Hermosa offers some beautiful tranquil mountain and beach residences for all budgets.
Less than four miles north of Jaco beach real estate is Playa Herradura which demonstrates a good example of the changing scene on the Central Pacific. The site of a rare black-sand beach, Herradura was once a quiet seaside village that attracted mainly Costa Ricans and foreign campers. Since the development of the Marriot Los Sueños Golf Course Resort this area has become a prime destination for expats and Ticos who enjoy walking along the palm-lined shore, spending the day fishing, golfing or swimming in the dark blue waters.
Los Sueños Resort and Marina
The unique Marriot Los Sueños Resort and Marina is a 1,100-acre master planned destination resort community. The resort encompasses:
A private rainforest reserve
Five star Marriott hotel
Over 500 luxury residences, including single-family homes, lots, condos and lavish villas
Full service 200-slip international marina
Exclusive Beach Club for residents
Restaurants
Full-service spa
18-hole championship golf course
and much more.
This resort has driven real estate in the Central Pacific. Los Sueños essentially placed Jaco and the Central Pacific Coast on the map to major investors from around the world. The resort offers the best of Jaco beach real estate
Contact us now to see properties for sale in Los Sueños Resort and Marina.
Punta Leona
Another famous destination is Punta Leona which has been the playground for wealthy Costa Ricans for several years. Punta Leona offers some of the most exquisite white sand beaches in Costa Rica. It is also a resort style environment with restaurants, tennis and many family activities. You will find some of the most exclusive single standing family homes with captivating panoramic ocean views in this community.
Carara and Tarcoles river
With a range of activities, eco-minded vacationers to the area enjoy horseback treks, canopy tours, and hiking through the bordering jungles. The best tourist destination is the Carara Biological Reserve. The reserve is located nine miles north of Jaco, next to Nativa resort. Carara is a vital nesting ground for scarlet macaws. Because the macaws migrate daily, it's best to hike the Reserve's hour-long trail at sunrise or sunset. That is when the macaws are most active.
Are Macaws too tame for you? How about crocodiles? The Tárcoles River (15 minutes from Jaco) is home to the largest concentration of these carnivorous beasties in the country. Many can be seen from the Tárcoles bridge that leads to Jaco or enjoyed on the daily crocodile birding tours operated. You will never be bored in this area!
Jaco properties
We can offer clients a great inventory of Jaco beach homes for sale, including luxury beachfront condominiums and homes, beach view mountain homes, vacation homes and even home sites to build your dream home. You can also search for a great selection of commercial properties and so much more.
Whether you are seeking your perfect retirement home or a safe, steady investment, our office is here to educate you about the market. We'll assist in deciphering through the wide range of options available. We'll make it easy for you to determine the ideal property for your needs and preferences.
Regulations
The area has been regulated marvelously in terms of civil engineering and planned development. This is one of the best aspects of Jaco Beach real estate. Certainly more than other parts of the country especially in the Costa Rica beach areas.
For instance, the residential neighborhood and planning committee takes into consideration:
height
environmental damage
water shortages
road hazards
security
and other issues that are intrinsic to Jaco's development. This prevents real estate investors from wreaking havoc on the area and allowing for sustainable growth and development.
Our affiliate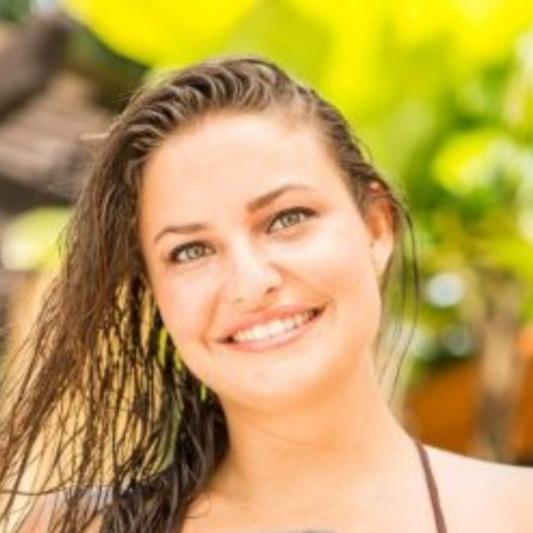 Brooke Rochester is our Jaco beach-Playa Hermosa real estate agent. Brooke has been raised in Jaco beach since she was 5, but was born in Canada. She is fluently bilingual thanks to her upbringing.
Brooke joined forces and became a partner 8 years ago with her mom Daphne in a Jaco Beach luxury real estate company. Initially, Brooke developed her own branch of the company for several years in property management and vacation rentals. Now she is fully dedicated to Real Estate sales.
Contact Brooke or David to view Jaco beach properties.