Sun and beach lovers used to a luxury lifestyle will find their vacation property and retirement beach destination at the 1,100 acres Los Suenos Resort and Marina near Jaco Beach in the Central Pacific of Costa Rica.
Los Suenos Resort is the only five-star beach resort in central America located less than 2 hours from an international airport that offers a top of the line marina, an 18-hole golf course, a 201-room Marriott hotel, an exclusive beach club for residents, and over 500 luxury homes within the community, including luxury condos and luxury villas.
If you don't know where Los Sueños Resort is located, use Google Maps for an exact location.
This master-planned golf & beach resort has an incredible range of options for those looking to purchase or rent in a luxury community. This is rare to find on the coast of Costa Rica. Therefore, the American European Real Estate MLS has a trustworthy affiliate also in this area. Brooke Rochester is the real estate agent who also helps you long after the sale. You can contact Brooke before you look any further, so she can show you all the options available without you 

wasting any time and effort.
First of all, the Los Suenos Resort & Marina website calls living in Los Sueños "beyond compare" and promises a life of elegance and luxury. Because they are not bragging. Therefore, living in this beautiful resort in Costa Rica offers adventure and excitement. Where else can you live with the beautiful Pacific Ocean on one side and lush rainforest on the other?
Location, location, location
Los Sueños Resort & Marina is an exclusive residential golf and boating community in Herradura Bay, located less than 2 hours from the capital city of San Jose. In addition, the International airport Juan Santamaria is even less driving time. Nonetheless, the resort is also only 10 minutes away from Jaco Beach where you can find everything you need.
The resort was developed in 1997 by real estate developer Bill Royster. At the time, developing this truly unique community was a daring enterprise. Therefore, the first luxury condos were sold in a well-organized auction where Los Suenos Resort buyers could put in their offer. After that auction, every condo community and the residential subdivision within Los Sueños Resort have been a tremendous success.
Los Suenos Resort real estate
Los Suenos Resort offers luxury beach condos for sale and for rent in the different condo communities within the development. Our Jaco Beach affiliate Brooke Rochester also covers Los Suenos Resort real estate. Brooke can find you anything available for sale and for rent in the following Los Sueños communities:
Colina Condominiums at Los Sueños resort
Colina was the first gated community built in Los Sueños Resort. The community has 90 two and also three-bedroom luxury condos of 1,800 sq. ft.
The Veranda Residences 
These residences are 64 luxury condominiums overlooking the fairways of the La Iguana golf course.
Vista Bahia Residences 
These residences feature unsurpassed views of the crystalline waters of Herradura Bay, the golf course, and the resort. Vista Bahia Residences offers different floor plans, including 1,450 sq. ft. one bedroom and two three-bedroom units. Also, in Vista Bahia Residences are two-story townhomes of 2,600 sq. ft. and 2,750 sq. ft. condos.
Bella Vista Condominiums 
The Bella Vista condos are oceanfront 3-bedroom luxury condos with views of the marina, the Herradura Bay, and the beach club. The condos are 3,100 sq. ft. and of Mediterranean architecture.
Del Mar Condominiums 
The Del Mar condos are 84 attached residences built alongside the golf course. There are 2 sizes: 1,670 sq.ft. and 2,000 sq.ft. condos.
The Bay Residences at Del Mar 
These residences consist of 30 water-front condominiums along the 16th fairway of La Iguana golf course. Therefore, the 2,000 sq.ft. three-bedroom luxury and exclusive residences all face west, so they have the best sunsets in town.
Altavista Residences
In Altavista Residences there are 2 different sizes: 1,750 and 2,100 sq.ft.
Vista del Sol Villas and Residences.
The Vista del Sol condominium is comprised of 1 four-unit residence and 6 detached single-family villas. And, Vista del Sol has marvelous floor plans and all villas and residences have beautiful ocean views.
Terrazas de Marbella Condominiums at Altamira
Terrazas de Marbella has only two 3-bedroom Luxury condos on each floor. Each condo is 3,550 sq.ft. has incomparable elegance.
Montebello Residences at Altamira 
These residences are located right above the Los Suenos Resort marina. Therefore, these residences overlook the Herradura Bay, the Los Sueños Marina, and the La Iguana golf course as well as the lush tropical forest on the east.
The Villas on Riviera and Malibu at Altamira
These villas were designed for those looking for a luxury old-world lifestyle in Herradura Bay.
Eco Golf Estates
Luxury homes and mansions at Eco Golf Estates rarely come on the market. In conclusion, please contact us before you start looking for your own mansion along the Los Sueños golf course.
The Los Sueños Golf course
The La Iguana 18-hole, par-72 Ted Robinson golf course offers the avid golfer incredible scenery. And golfers will also be amidst monkeys, scarlet macaws, and huge tropical trees while playing this beautiful golf course. Also, on some holes, you will be able to enjoy views of the Pacific Ocean. Many of the Los Suenos Resort luxury condos and luxury homes for sale are on the golf course.
La Iguana offers tee-time at different prices for the Los Sueños Marriot and Ocean and Golf Resort guests, non-hotel guests, Tico guests as well as Los Sueños Resort & Marina guests. In addition, guests and clients can find corporate as well as golf packages at the Iguana Golf Academy.
Check also our blogs For information on other golf courses and communities in Costa Rica.
The Los Sueños Marina
The Los Sueños Marina is an incredible place for sports fishermen and boating enthusiasts. The 200-slip marina also has its own restaurants and shopping and offers a totally different environment and lots of entertaining.
Finally, the marina village also offers
Bank,
Lawyers' office,
Liquor store,
Resort wear,
Rent-a-car,
Golf cart sales & rentals,
Interior design,
Cigar store,
Spa and
Sunglass store.
A large variety of restaurants.
Our affiliate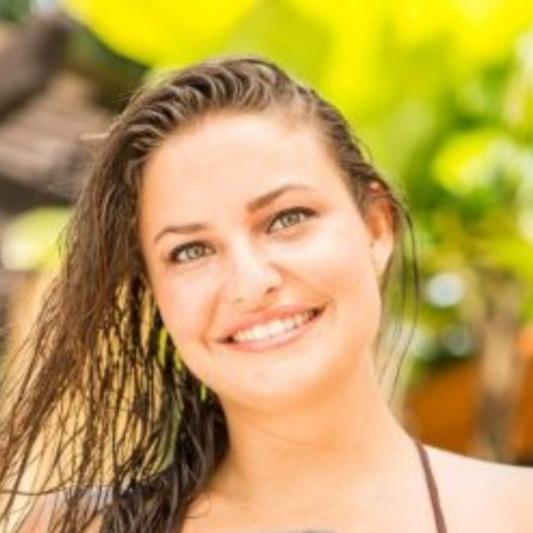 Brooke Rochester is our Jaco beach-Playa Hermosa real estate agent. Brooke was raised in Jaco beach since she was 5, but was born in Canada. She is fluently bilingual thanks to her upbringing. Therefore, Brooke joined forces and became a partner 8 years ago with her mom Daphne in a Jaco Beach luxury real estate company.
Initially, Brooke developed her own branch of the company for several years in property management and vacation rentals. Now she is fully dedicated to Real Estate sales.
Finally, contact Brooke Rochester now for a Los Sueños Resort property tour and see some of the Los Sueños properties listed.