Search for Mal Pais real estate for sale on the #1 MLS and largest property database of Costa Rica by using our Quick Search. We invite you to search now for any Mal Pais property. This can include Mal Pais beach homes for sale, condos, land, and building lots or commercial property for sale.
Grab your surfboard and suntan oil because you have just arrived in Mal Pais. The small town of Mal Pais, also written Malpais has one of the nicest beaches in Costa Rica and is located on the Nicoya Peninsula. For an exact location of Mal Pais, check on Google Maps.

A famous rock band in Costa Rica took the name Malpais as they took their name from the most faraway beach of the Nicoya Peninsula, where the road ends. Malpais is also famous for being one of the best surfers' beaches in the country. 
Mal Pais and the neighboring town of Santa Teresa have become famous for their celebrity residents such as Mel Gibson, Gisele Bundchen and Tom Brady, and quite a few others. For that reason, Mal Pais is hotter than ever to purchase the finest luxury real estate for those looking to purchase a luxury beach home in Mal Pais, a mansion or beach estate, some with beachfront and others with astounding ocean views.
Mal Pais real estate and homes for sale
Our affiliate real estate agent in Mal Pais offers all types of Malpais homes for sale:
beachfront homes
beautiful beachfront villas
luxury homes
ocean view homes
mansions
condos
Our agents are dedicated to providing buyers and sellers of Malpais real estate properties the highest quality services possible.
MalPais Beachfront property
They can also assist you in the realization of your Malpais dream home by recommending Costa Rica's most respected architects. The company works with the finest home construction firms in Costa Rica, providing quality construction at a reasonable price. To make this possible, we will assist you in finding the nicest residential home sites for sale in the area.
There has never been a better time to invest in beachfront Costa Rica real estate such as a Mal Pais condo or mansion or even buy just land as an investment. We are convinced that when you experience Mal Pais you will want to own beachfront real estate here. Farms for sale are hard to find in Mal Pais, but check out our farm inventory.
Malpais Commercial real estate
This surfer's paradise has been the center of attention for those trying to make it their Mal Pais home and the real estate trends here clearly reflect that sudden demand. Over the last few years many "Mom and Pop" restaurants, villas, hotels, and stores have opened in Mal Pais giving the surf village a real small-town feel and our company can offer you a commercial property in Malpais as well as businesses.
We carry some awesome Mal Pais commercial property in our inventory such as
beachfront boutique hotels
bed & breakfast
restaurants
surf shacks
and large properties for development.
AE Affiliate Member for Mal Pais real estate
•    Andrew Rhee, for a tour of his property listings, contact Andrew
Andrew also serves the town of Santa Teresa in the Nicoya Peninsula.
For other areas in the Nicoya Peninsula, covered by other affiliates in our group, check
•   Tambor
•   Montezuma
•   Los Delfines Golf and Country Club
Mal Pais Location
Mal Pais and Santa Teresa are two tiny beaches adjacent to one another. Actually, it is the most northern region of Mal Pais that meets Santa Teresa, and there, you begin to find a 3-mile road of shops, restaurants, surf supplies, hotels, and cabins for rent.
If you are looking to build your own mansion, luxury home, or even a hotel, check out the prices we can offer for Mal Pais land for sale and even farms.
Where to find Mal Pais real estate
Have a good look at the Google map below for the exact location of Mal Pais real estate
View Mal Pais real estate in a larger map
The road of Mal Pais runs parallel along its world-renowned beaches and surf and the areas surrounding Mal Pais are definitely a surfer's paradise. The beach of Mal Pais is scarcely populated, providing exceptional opportunities to also stroll the beach and admire its famous sunsets.
Nature in Malpais
If you have any interest to join the Howlers in their canopy, you should have a look at the Mal Pais Canopy Tour, you will love it. The Cabo Blanco Nature Reserve adjoins the southern point of Mal Pais and offers a lush and abundance of wildlife to the area.
The flora and fauna are as rich here as anywhere in Costa Rica and the Howler monkeys are a constant presence, swaying from branch to branch, in the canopies overhead. Wildlife, surfing, hiking, and sightseeing are very popular activities by day but at night also.
Our affiliate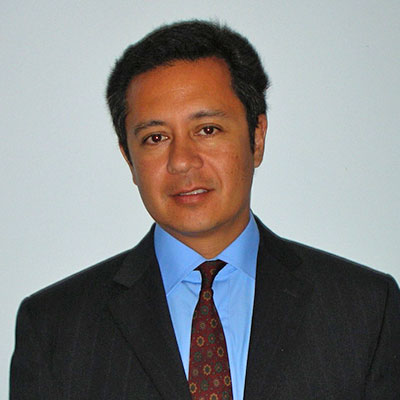 Because Andrew has a sound knowledge of the entire area, from Mal Pais all the way up to Playa Manzanillo, he is your best contact.
Because Andrew maintains deep ties to the local community, he knows everyone in Mal Pais and Santa Teresa. Andrew and his wife Lisa lived in Mal Pais from 2004-2013. They continue to own a hotel and ranch, Star Mountain Jungle Lodge, and a horse tour company in Mal Pais.
For a tour of Malpais property for sale, contact our agent in Mal Pais right now.