Search for real estate Manuel Antonio and Quepos real estate for sale by using our Quick Search. We invite you to start your Manuel Antonio and Quepos property search on the MLS so you can find the best Manuel Antonio and Quepos homes and luxury homes for sale. Search also condos and luxury condos, building lots, land, and commercial property for sale.

Manuel Antonio and Quepos are unique locations to purchase Costa Rica real estate and in particular luxury beach homes.  If you don't know where Manuel Antonio and Quepos are located, use Google Maps for an exact location.
Lush vegetation, white sand beaches, great access, and huge views are what should motivate luxury home buyers to live in Manuel Antonio and Quepos.
Ask our affiliate agent Daveed Hollander for a property tour of Manuel Antonio real estate and Quepos real estate.
Just make sure you tell Daveed when you will be ready to purchase, what your requirements are and what your budget is.
Manuel Antonio and Quepos are located smack between the Central Pacific and the South Pacific coast of Costa Rica. Nobody knows Manuel Antonio and Quepos as well as we do and you have just arrived at the right address.
AE Affiliate Member available in Manuel Antonio and Quepos:
Daveed Hollander, to see Manuel Antonio and Quepos properties for sale, contact Daveed

Where to find Manuel Antonio and Quepos real estate
The map below shows you the exact location of Manuel Antonio and Quepos real estate.
Manuel Antonio and Quepos are both incredibly accessible by road and by air. Quepos has its own airport. You can fly in from San Jose in only 25 minutes or you can drive by the coastal highway in about 4 hours. You can also easily drive to Panama from there.
The access to many of the best beaches in the country is fantastic from Manuel Antonio. Furthermore, you can drive within the hour to awesome beach places as Dominical and Ojochal in the South Pacific and Esterillos, Playa Hermosa, Jaco Beach, and Los Sueños resort and marina.

Manuel Antonio luxury homes
Most homes in and around Manuel Antonio are luxury homes as you can find out here. You'll be amazed by the quality finishes of the homes and the landscaped gardens.  The jungle estates and gentlemen farms are also exceptional. And most of all, you should see the magnificent ocean views and jungle views offered from these homes.
If you are looking for the security of a luxury condo, we can, of course, help you too. Or maybe Manuel Antonio land for sale to build your own luxury home? Check it out here.
Quepos homes for sale
We also have great options for condos and homes in the town of Quepos and away from the national park. If looking for farm listings and land for sale in the Quepos area, just check here to find out listings.
Most properties in Manuel Antonio overlook either the ocean or the rainforest and our affiliate agent can guide you through all your options such as luxury homes, gated communities, condo complexes, vacation homes, vacation income property, and Quepos farms and ranches for sale as well as an investment property in Manuel Antonio and Quepos.
Our Affiliate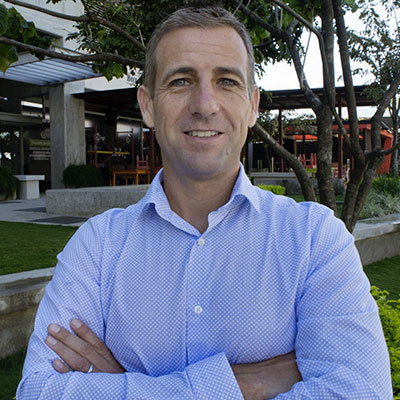 Daveed Hollander is our Costa Rica real estate expert for the area of Dominical in the South Pacific beach areas of Costa Rica. He was born and raised in Redwood City California and a graduate of the University of Ca. Santa Cruz.
He grew up surfing and enjoying the outdoors and started down a career in environmental law before coming to Costa Rica where he decided to stay and begin his career in sustainable developments and real estate.
If you are in the market to purchase Manuel Antonio real estate or Quepos real estate, contact us now for an appointment.