Search for real estate Ojochal real estate for sale on our #1 MLS by using our Quick Search. We invite you to start your Ojochal beach property search on our MLS so you can find the best Ojochal Beach homes and luxury homes for sale. Search also condos and luxury condos, building lots, land, and commercial property for sale.
If you don't know where Ojochal is located, use Google Maps for an exact location.
Ojochal is approximately thirty minutes south of Dominical and thirty minutes north of Palmar Norte. This warm and welcoming village consists of a variety of hotels, restaurants, bars, and various activities.
Ojochal is a little paradise village. It offers all the necessary amenities and also a great choice of beach homes and luxury homes for sale.
Our Dominical real estate affiliate partner offers Ojochal beach properties for sale with a very nice variety of Ojochal homes for sale. Many of these Ojochal homes have custom-made swimming pools, landscaped gardens, and magnificent ocean views.

If you want to build your own custom Ojochal luxury home with ocean views, we can sell you the land or farm and connect you with the right builders and architects as well as do your property management if you want to buy a vacation home and rent it out as a vacation rental in Ojochal.
AE Affiliate Member in Ojochal real estate
Daveed Hollander, to see Ojochal Beach properties for sale contact Daveed
Daveed also sells South Pacific real estate in the following beach towns:
Where to find Ojochal real estate for sale
The map below shows you the exact location of Ojochal real estate.
View South Pacific in a larger map
The cultural diversity is as varied as the country itself. Besides Ojochal real estate for sale, we also offer real estate in Dominical. The reason is that Ojochal is centrally located to several beautiful beaches and surrounded by magnificent mountains. The village itself captures the natural beauty and mystery of Costa Rica.
The educated buyer already knows that a quick title study online with a more in-depth one done by a lawyer will guarantee a clean and clear title. There is no need to worry as long as you hire the right professionals.
Once arriving at the Ojochal property – which is a fantastic deal due to the current state of the market – I would probably tell this buyer, "Check out that monkey!".
Our Affiliate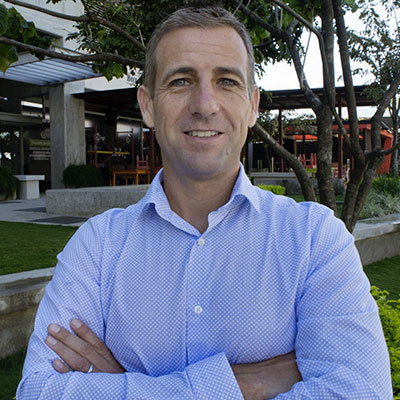 Daveed Hollander is our real estate expert for the area of Dominical in the South Pacific beach areas of Costa Rica. He is our affiliate who covers Ojochal real estate with a great inventory of homes, land, and farms for sale. He moved to Costa Rica in 1996 and began his real estate career here.
Daveed and his agents cover the whole Costa Rica South Pacific beach areas between Manuel Antonio and Baru. They also cover Ojochal homes and Ojochal luxury homes for sale and commercial real estate for sale. Their office has an agent who specializes in land and farms.
Check out Daveed's Ojochal real estate for sale, contact Daveed now.