Search for Santa Teresa real estate for sale on the #1 MLS and largest property database of Costa Rica by using our Quick Search. We invite you to a Santa Teresa property search. This can include Santa Teresa beach homes for sale, condos, land, and building lots or commercial property for sale.
Santa Teresa Real Estate, between a rock and a wave. Forget about high-rise condos, traffic, landscaped gardens, and neighbors complaining about everything you do.
If you don't know where Santa Teresa is located, use Google Maps for an exact location.
You have arrived at Santa Teresa in the Nicoya Peninsula of Costa Rica and life is way different here. This is the most beautiful place on earth, Santa Teresa. Where good real estate is scarce.
You have arrived at the right place because we have that knowledgeable real estate for you.
We know the area, prices, speak Spanish and have an agent you can trust.

From vacation to purchasing
Not so long ago, Santa Teresa was a small village that has now become a lively town because many who arrived on a surf vacation in Santa Teresa fell in love with it and decided to stay. The arrival of all these people from all parts of the world has created a variety of Playa Santa Teresa real estate for sale.
On our inventory, we carry homes, land, farms, and homesites as well as commercial real estate like restaurants and bars. We also have hotels and vacation rentals to match every taste and budget.
AE Affiliate Member in Santa Teresa
•  Andrew Rhee, to see Santa Teresa properties for sale contact Andrew
Andrew also serves the following beach towns in the Nicoya Peninsula:
•   Malpais
Santa Teresa properties for sale
Our agents in the Santa Teresa area are not only very knowledgeable about the beach home or property they offer for sale. They can walk you all the way from showing – to offer – to closing – and way past the closing. This is as opposed to any bartender or taxi-driver who might be offering you this "special deal you should see". Contact our affiliate agent in Santa Teresa and expect to be treated professionally when you are looking to purchase a luxury home, a building lot, or a commercial property in Santa Teresa.
Santa Teresa is now hot for the rich and famous and you will often meet famous film stars or rock stars in restaurants or the beach in Santa Teresa. That's why the demand for luxury homes in Santa Teresa has gone up recently and luxury homes for sale in Santa Teresa are really scarce. That's why ocean view land sells well, so you can build your own custom luxury home.
Santa Teresa Location
Santa Teresa Beach is located on the southwestern tip of Costa Rica's Nicoya Peninsula. Just next to the Cabo Blanco Natural Reserve and only 45 minutes from the beach town of Mal Pais. SANSA and NATURE AIR offer several flights daily from San Jose to Tambor, the closest airport to Santa Teresa.
If you come by car from San Jose, drive west to the Pacific Coast port town of Puntarenas and take the car ferry to Paquera. Follow the signs for Cobano and Mal Pais, passing through the town of Tambor.
Where to find Santa Teresa real estate
View Santa Teresa real estate on a larger map
Santa Teresa watersports
The coastline of Santa Teresa is a volcanic rock-forming huge and jagged rock formations to contrast with the smooth, gently sloping, wide sandy beaches. The breaks of Playa Santa Teresa are also excellent for beginners learning to surf. Scuba diving and snorkeling are also popular here due to the outlying reefs offshore. Sports fishing is a huge activity as well with many small chartering boats for moderate to small groups.
Santa Teresa wildlife and entertainment
Harbored by its natural beauty, the feel of Santa Teresa is unlike any other place in the Nicoya Peninsula. Santa Teresa contains a substantial "Wildlife". Every night of the week there is something going on for all. To enjoy a quiet, romantic evening ocean side, gazing at the stars is common. Or, if you prefer, dancing on the beach until all hours of the morning, is also a reality. Learn now why everybody loves Santa Teresa.
Santa Teresa offers plenty of nightlife; drop into the unique atmosphere of a "Baile" in the local disco of "La Lora". You can also hit Santa Teresa's other nightspots on the beach. The reggae nights are very popular in Santa Teresa.
Our Affiliate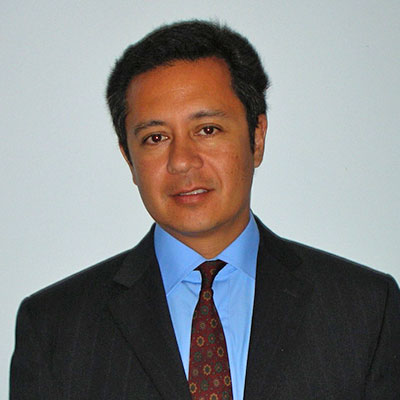 Because Andrew Rhee has a sound knowledge of the entire area, from Mal Pais all the way up to Playa Manzanillo, he is your best contact.
Andrew maintains deep ties to the local community, so he knows everyone in Mal Pais and Santa Teresa. They also own a hotel and ranch, Star Mountain Jungle Lodge, and a horse tour company in Mal Pais.
Andrew will be your guide throughout the process and help you find your dream home on our awe-inspiring peninsula. For Santa Teresa, Mal Pais, Hermosa, and Manzanillo homes and land for sale contact Andrew now.
Before you go to Santa Teresa, make sure you contact our agent there, so you can set up an appointment ahead of time to see any of the properties shown below.