Search for real estate South Pacific beach real estate for sale by using our Quick Search. We invite you to start your South Pacific beach property search for the best beach homes for sale. Search also condos and luxury condos, building lots, land, and commercial property for sale.
If you don't know where the South Pacific is located in Costa Rica, use Google Maps for an exact location.
South Pacific beach real estate in Costa Rica has become so much more accessible since the opening of the Caldera Highway in 2010, This, in turn, has attracted more interest in property investment and commercial real estate, but mostly those dedicated to the tourism industry like hotels and Bed & Breakfasts for sale.
Beach real estate and ocean view properties in the Southern region of the country continue to be priced to sell. This is fantastic news for those looking to take their first step to move to our paradisaical country.
Our affiliate partners in Dominical are the right choice if you are looking for a real estate company that will look out for your interests. They can show you how to invest in Dominical real estate.
Investment in the South Pacific
If you are part of the next wave of newcomers to Costa Rica, the areas to watch for investment include the South Pacific beaches of Costa Rica. This includes Dominical, Ojochal, and Uvita. There, significant development and infrastructural improvements are creating even more business opportunities and in turn more jobs. Are you looking for your share in the development of the South Pacific? Contact us, we have great farms listed that are good for residential or commercial development.
Economic experts find that in order to identify the best Costa Rica real estate investment areas, you should look at the current employment status in the different regions of the country.

Invest in Dominical beach condos and ocean view property
In today's market, it is a great idea to invest in Dominical real estate. Check out the well-priced luxury homes and at the condos for sale. Also, have a good look at golf property offered at the San Buenas Golf Resort.
Investing in real estate, business, hotels for sale as well as land in the South Pacific is your best bet for the year 2012. So contact our South Pacific real estate agent Daveed Hollander now to see the best residential beach real estate and commercial beach real estate in Costa Rica.
Commercial property
Commercial property in the South Pacific in Costa Rica, since the coastal highway is open, has been very successful. Our affiliate office in Dominical can offer any kind of commercial property in the tourism industry such as boutique hotels, mountain hotels, oceanfront hotels, beach hotels, surf hotels, and bed & breakfast, or just the farm or raw land so you can custom build your own.

South Pacific Beach Real Estate
Known as the pioneer of eco-tourism, Costa Rica is enjoying a huge increase in new arrivals despite the economic downturn. Dominical and the rest of the South Pacific beach areas of Uvita, Hatillo, and Ojochal make a worthwhile investment in property for sale like homes in Uvita for example. Uvita is the latest booming area of the South Pacific and you should definitely have a good look at it.  We're not talking about property in the wilderness but South Pacific land and lots for sale in this area offer you the opportunity to enjoy the best of both worlds.
We offer some incredibly beautiful ocean view properties to invest in Dominical and even some wow farms for development. So you can start your own community and we'll be happy to list the condos you can build.
No matter if you have an acquired lifestyle or plan to become a beach bum for a while. Dominical offers solutions to all who are in for a new adventure.
Contact us now to look at all the mountain property, farms, beach property, or ocean view options.
Our Affiliate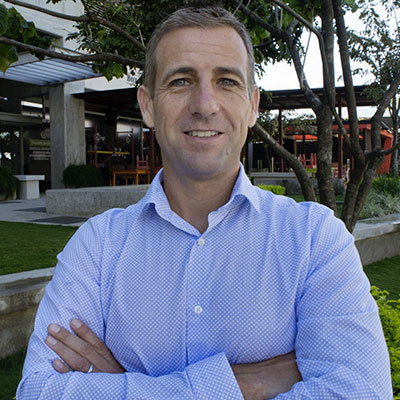 Daveed Hollander is our leading real estate expert for the South Pacific beach real estate of Costa Rica. Daveed moved to Costa Rica in 1996 and began his real estate career in Dominical.
Our affiliate and his agents cover the whole Costa Rica South Pacific beach areas between Manuel Antonio and Baru. They cover homes and luxury homes for sale, development land and farms, commercial and vacation rentals in and around Dominical.
Daveed and his team are area experts and offer their expertise on Costa Rican South Pacific Beach real estate and ocean view properties. You can contact them right now.