We invite you to search for Uvita real estate for sale on the #1 MLS by using our Quick Search. We provide instant access to the best Uvita property search. Search also condos and luxury condos, building lots, land, and commercial property for sale in Uvita.
If you don't know where Uvita is located, use Google Maps for an exact location.
You might have never heard of Uvita real estate and not even know where Uvita is located. Uvita gives the residents the best of both worlds.
Therefore, I feel you shouldn't miss out on an opportunity of being well informed. If you are looking for a lifestyle and a Uvita luxury beach home for sale, you have arrived at the right place.
Dominical and Uvita are great locations of interest for those who love the beach and a tropical luxury lifestyle.
Peaceful towns such as Uvita give residents the best of both worlds. Many families who have relocated to the South Pacific of Costa Rica would agree on that. And the best news is the healthy laid-back beach lifestyle whilst still being close to all modern amenities.
Check out our Uvita luxury beach homes for sale, you'll love building your new paradise on earth here. Besides, Uvita real estate is a great investment and you can use your retirement funds. Ask about using your IRA, 401(k), or RRSP to purchase your luxury home. We will walk you through the process.
San Buenas Golf Resort
Only 15 minutes west of the town of Uvita, you will find great Uvita real estate and golf property. You want to make sure you can play golf all the time, make sure you get in touch with us. In addition to luxury property, we can offer you the best of the San Buenas Golf Resort.
The San Buenas Golf Resort & Spa is a master-planned condominium community spanning 340 acres of mountain foothills property. This resort community rises above the tropical beaches and jungles of the South Pacific coast of Costa Rica.
Some call it SBGR and it features:
A 7100-yard championship golf course
3 Holes have ocean views
The first 9 holes opened in 2010.
San Buenas Golf Resort & Spa is the perfect balance between natural beauty, luxury, and comfort. Also, this Resort & Spa has a lively activity center featuring several boutique shops, restaurants, hotel, casino and many outdoor leisure activities.
Finally, the San Buenas golf membership is included with the purchase of a luxury home or property.
Contact us now if you are interested in these beautiful golf properties.
Where to find Uvita luxury beach property for sale
View Uvita – Dominical, Costa Rica in a larger map
Uvita real estate for sale
Just 10 minutes south of Dominical, you will find Uvita. While still maintaining harmony with the beautiful surroundings, this small coastal town has experienced steady growth. Therefore, residents no longer consider Uvita a remote destination.
To arrive at Costa Rica's South Pacific is now a relaxing trip of fewer than three hours from San José. Uvita has also benefited from the opening of two paved roads as well. Indicative of the commercial growth this area has experienced in the recent opening of two new restaurants and a Cappuccino Bar.
In case you are looking for a vacation home, we also offer Uvita homes and condos for sale. Clients can rent Uvita real estate as a South Pacific vacation rental and create some property income for themselves.
You should take your time to check out the Uvita homes for sale on our inventory. Especially have a hard look at the Uvita luxury homes for sale.
Uvita Maritime Zoning
Buying Uvita real estate on the beach can be a risk if you don't know anything about maritime zoning laws. Use the services of our knowledgeable and responsible affiliate Realtors in Uvita real estate.
Because there are so many outdoor activities to enjoy, families are also spending much more time together as a result. Now you can enjoy snorkeling, surfing, wildlife watching or just relaxing on the beach. Looking to start a new life in the South Pacific? Looking for a business or to purchase commercial property in the South Pacific? You have arrived at the right address to check out our Uvita beach property for sale.
Dominical Beach Real Estate
Check our inventory for a huge range of properties. We have from finished product to raw undeveloped land are found in this area. We also offer from luxury homes to B&B, from large farms to prime residential lots.  Another option is a property with amazing ocean, valley and river views with land prices ranging from $70,000 to $350,000. Property sizes range from ½ acre to 10 acres.
Looking for an interesting deal? And now we offer also fractional ownership to our clients.
The beauty of the Dominical beach area, the diverse community, the property prices, and the convenient infrastructure have transformed it into a tourist paradise and a thriving hub for active travelers and nature lovers.
Activities
There is a diverse wealth of activities. These range from bird-watching, whale watching, horseback tours, swimming and movie nights to ultralight flights, sports fishing, and live Community Theater.
Through infrastructure improvements and thoughtful management, this area has matured into a hot spot for luxury real estate. Evenly paced and holistically minded, the real estate market here achieves an exemplary balance of nature and convenience. Finally, those are the reasons why all the owners and associates of our office have personally invested in Dominical real estate.
We are leaders of Uvita real estate for sale. You can contact us AT ANY time for more information on the great inventory of Uvita real estate we have for sale.
Our Uvita real estate broker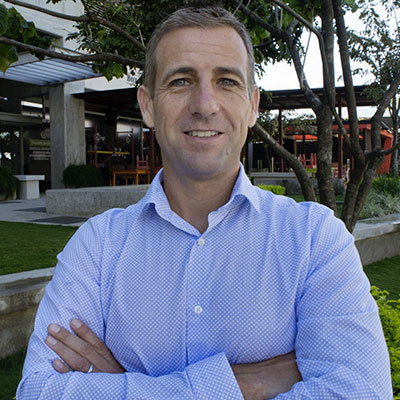 Daveed Hollander is our Costa Rica real estate expert for the area of Dominical in the South Pacific beach areas of Costa Rica. Daveed was born and raised in Redwood City California and graduated from the University of Ca. Santa Cruz.
He grew up surfing and enjoying the outdoors and started down a career in environmental law before coming to Costa Rica where he decided to stay and begin his career in sustainable developments and real estate.
Contact Daveed now to view any of the properties listed below.